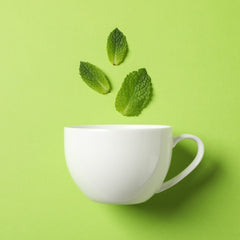 What is sustainable living?
Sustainability and sustainable living are buzzwords that we constantly hear nowadays. People are increasingly conscious about the products that they buy and the brands that they buy from. In the light of recent and growing consciousness about sustainable living and caring for the Earth, it is imperative for us to understand what exactly is 'Sustainability'? Sustainability means meeting our own needs without compromising the ability of future generations to meet their own needs. In addition to natural resources, we also need social and economic resources. 
Understanding the urgent need for us to break certain habits such as using plastic and sourcing clothes or products from brands that do not follow labor laws and standards along with using organic and eco-friendly products, we must look at what we are buying and consuming.
Importance of sustainability
Helps conserve resources
Makes sure that waste can be recycled, composted or reused
Makes sure that people are not exploited
Works in a way that we can preserve our planet for the future generations 
Actively makes sure that businesses and consumers don't add to the global carbon footprint
Tea companies have a lot to understand and research when it comes to where they are sourcing their teas from and very importantly, is their packaging eco friendly.
While taking this journey of providing the best Indian tea to the American people, we also undertook the journey to understand sustainability and how we could incorporate that into our products and the Freshcarton brand. 
What can tea companies do?
Make their packaging reusable or biodegradable

Make sure their tea is sourced ethically 
Green teabags
A huge step towards sustainability has been our newly launched green teabags. Some of the largest amount of waste generated comes from teabags which are non-biodegradable. Our teabags are completely eco-friendly so that you can enjoy a delightful cup of green tea and not have to worry about generating unnecessary waste!
They are entirely made of plant material, 100% biodegradable, compostable and nylon-free. (link the product) 
The impact of small changes like this is massive and you can enjoy our entire pack of 40 teabags without harming the environment. 
That's not all, we have more good news for you! Every single green teabag can be reused up to 4-5 times each. This means that you get about 5 cups of tea per teabag so that you don't have to use and throw each teabag after one use which is super sustainable!
Where does our green tea come from?
Our tea comes from the state of Meghalaya is one of the seven sisters, a phrase lovingly used to describe the seven states of North-East India. It is located right below the famous tea producing state of Assam (who's teas we also carry!) and shares a large border with the same. The Lakyrsiew tea garden is unique because the tea plantation is small and family owned. They produce beautiful, handcrafted tea along with being environment friendly and having wonderful working conditions. They produce small amounts of high quality tea each year. These add on to having our products ethically sourced and coming from plantations and gardens who value their workers.
What does this tea taste like?
Lakyrsiew garden's green teas are an explosion of fruity fragrance with notes of mango, pineapple, and stone fruit. The tea is produced in the traditional Chinese fashion of pan-roasted leaf fresh from the garden. They have the same long finish and lack of astringency as their black tea counterparts, which is uncommon in green teas. Lakyrsiew's green teas are fresh and fragrant. They also pair very well with wine and are great drinks to have some food with!
For Lakyrsiew teas to reveal themselves at their best a few small precautions are necessary. First, the water, which should always be fresh and of good filtered or bottled quality. Green teas should be brewed for 4 to 5 minutes at a temperature of 85 degrees, using 12 grams per liter. One should avoid using boiling water as this will 'burn' the tea and bring out some undesirable bitterness.
So, sit back and enjoy our tea and don't forget to compost!