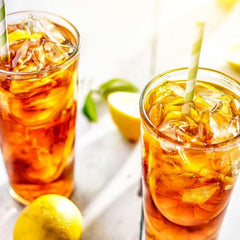 Cold brew tea in 6 easy steps!
Use our Darjeeling black tea for the best results!
Place tea leaves or teabags in a large pitcher
Pour cold, filtered water
Set aside in the refrigerator for 3 hours
Prepare a sweetener
Strain the tea
Top it off with garnishes and serve!